Couth Trips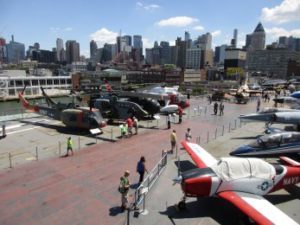 The Committee selects and organizes interesting, exciting, and maybe even educational trips and excursions. The wide variation of trips reflects the NCMC members' backgrounds and interests. The frequency of the trips change from year to year, but a total of six to eight are planned over the calendar year. The majority of the trips are of one-day duration, but longer trips have been of  interest to our membership, from time to time. For example, recent trips have included: New York Philharmonic Rehearsal, the Culinary Institute of America, Westchester Theatre, Hudson River Cruise, and Sidewalks of New York. The only limits are the imagination and enthusiasm of the Committee Members. New members are encouraged to join Couth.
Co-Chair: Dave Conrod (203-594-1401), Co-Chair: Stan Stanziale (203-966-2862)
Mike Allocca, Tom DeMartino, Dick DePatie, Kevin Faughnan, Clancy Fauntleroy, Dave Holman, Steve Johnson,
Bert Liebelt, Tracey Mackle, Dick McRedmond, Jack Murray, Bob Spence, Pete Stair,  Jerry Ward, John Work
---
Wednesday, November 8th-Couth trip to Westchester Broadway Theatre for ANNIE GET YOUR GUN matinee.  Arrival time at the theater is 11am. If you are planning to carpool, meet at the parking lot at St. Marks at 10:10am. The music is wonderful: Doin' What Comes Naturally, The Girl That I Marry, No Business Like Show Business, Got the Sun in the Morning and more! Sign up at the Couth Table.
Questions? Ask Mike Allocca (203-966-0547)