Investment Club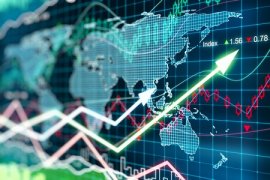 This group meets to discuss financial subjects of interest to the participants. The discussions may have speakers or discussion by the members.
The Investment Club will not be meeting in December
Next meeting will be on Monday, March 5th at 10:00am at Lapham. We will address reconfiguration of personal portfolios to reflect recent gains in the stock market. Paul Strassmann (203-966-5505)
---
Paul Strassmann's Nov. 6th Presentation – Recession Presentation
Paul Strassmann's Sept. 11th Presentation – Is New Canaan the "Promised Land"?
Paul Strassmann's July 10th Presentation – Managing Portfolios During Recession
Hans Dijs' May 1st Presentation – Retirement Trends
Hans Dijs' Mar. 6th Presentation – Stock Market Trends and Expectations
Paul Strassmann's Jan. 9th Presentation – Rebalancing Retirement Portfolio
Contact: Paul Strassmann (203-966-5505)